João Mario Macedo
Só Na Multidão
By Sonora
Primeiro CD autoral de João Mario Macedo, "Só na Multidão", com composições autorais e ilustres participações especiais de músicos como Wilson Meireles, João Braga, Pedro Strasser (Blues Etílicos), Marcos Amorim, Marco Tommaso e Luana Moane.
John Stetch
Fabled States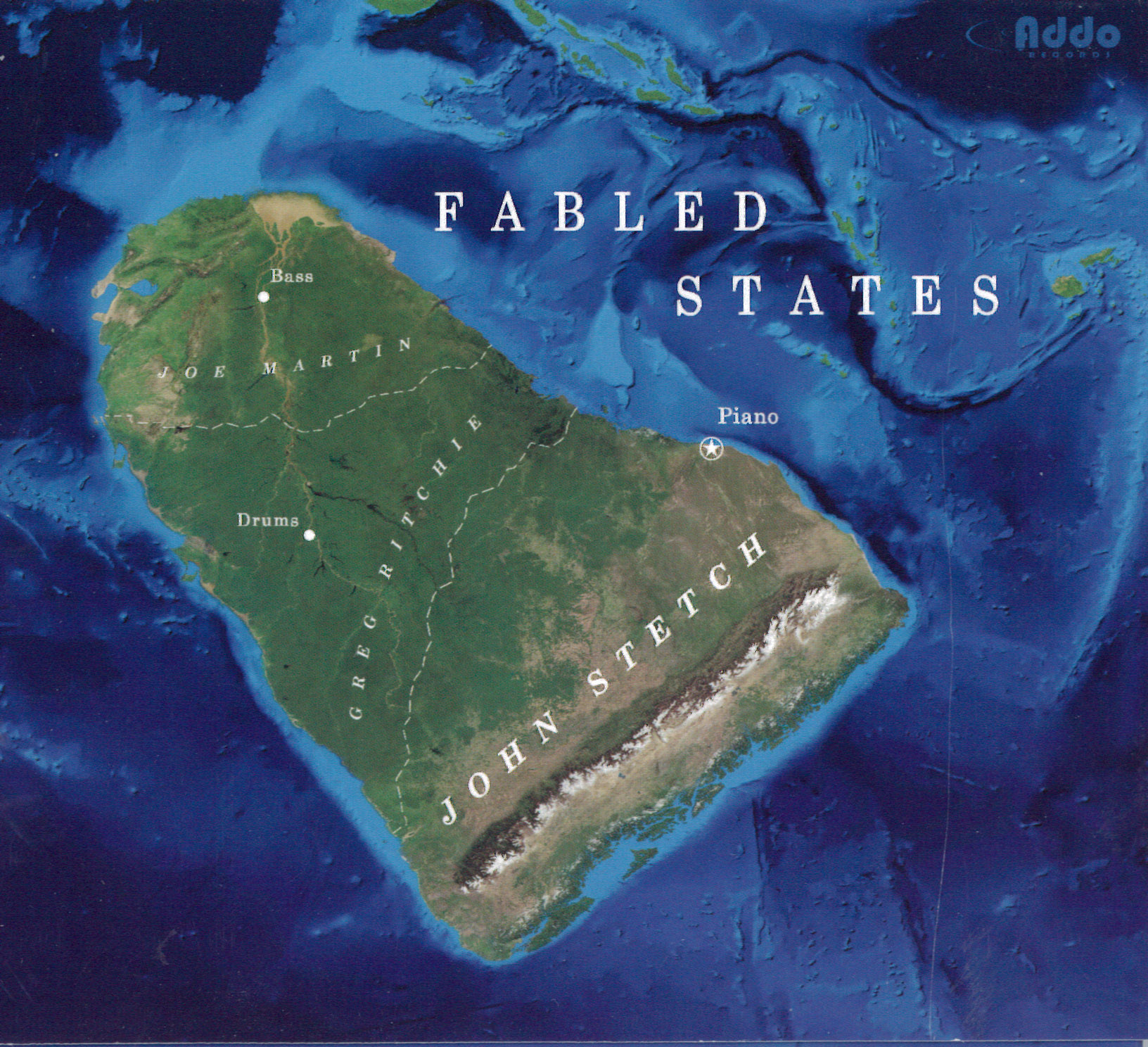 By TheWholeNote
Pianist John Stetch is a seriously gifted musician whose presence unfortunately is rare in the GTA despite an international reputation. Edmonton-born but U.S.-based, his releases invariably are stunningly original and on the dozen tunes of John Stetch Trio - Fabled States (Addo Records AJR010 www.addorecords.com) he demonstrates his fluent skill at embracing a plethora of styles, rich textures and harmonic progressions. His virtuosic playing and arranging is a constant here, with the opening Oscar's Blue Green Algebra an energetic, sweeping homage to Oscar Peterson with gospel underpinnings. The pulsating 12-minute Black Sea Suite is a brilliant fusion of world music and western jazz, Plutology (based on the indestructible I Got Rhythm) spins way out and What The McHeck conveys bracing hard bop. Fascinating considerations of jazz approaches continue with Do Telepromptu probing bluegrass, Gmitri reacting to a Shostakovich prelude and the title tune riffing on Benny Golson's Stablemates. Bass Joe Martin and drummer Greg Ritchie contribute fluently to an often breathtaking disc.
Orquestra Atlântica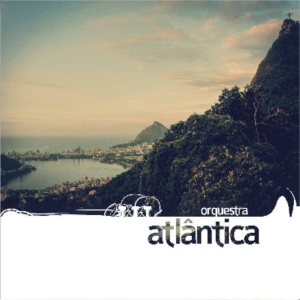 By Anderson Nascimento
A Orquestra Atlântica é um grupo de 11 músicos que se reuniu em 2012 com o intuito de formar uma espécie de Big Band para executar canções de linguagem jazzística, sobretudo para preencher uma lacuna deixada pelas antigas orquestras do Rio de Janeiro, recriando essa sonoridade com adição de um leve toque moderno.
Fazem parte da banda os músicos Aldivas Ayres (trombone), Danilo Sinna (saxofone), Elias Kibe Borges (saxofone), Geisel Nascimento (trompete), Jessé Sadoc (trompete), Marcelo Martins (saxofone), Sérgio Galvão (saxofone), Wanderson Cunha (trombone), Jorge Helder (baixo) e Glauton Campello (piano), Williams Mello (bateria), Dadá Costa (percusão).
Entre as releituras presentes no disco estão lindas canções como a faixa de abertura "Rio" (Roberto Menescal, Ronaldo Bôscoli), "De Volta ao Rio" (Marcelo Martins) e a deliciosa "Nós" (Johnny Alf). Também surpreendem pela qualidade dos arranjos canções como "Inútil Paisagem" (Tom Jobim, Aloysio de Oliveira), capitaneados pelo trio Marcelo Martins, Jessé Sadoc e Danilo Sinna.
Além de releituras que parecem ter como mote o deslumbrante cenário carioca, a banda também investe em canções próprias como a suingada "Chico" (Danilo Sinna), "De Volta ao Rio" (Marcelo Martins), "Passo o Ponto" (Jorge Helder), "A Viagem" (Marcelo Martins) e "Passeio Público" (Jessé Sadoc).
Compõem o disco também as participações especiais de Vittor Santos, Nelson Faria, além da a luxuosa e certeira participação de Mauro Senise em "Preciso Aprender a Ser Só" (Marcos Valle, Paulo Cesar Valle).
O disco é certamente uma boa pedida para quem curte música instrumental, sobretudo o Jazz.
Joey Alexander
Joey.Monk.Live!
By Dan Bilawsky
The late Thelonious Monk is most certainly the toast of the town these days. With the High Priest of Bop's centennial upon us, he's being saluted from all corners of the jazz world. Pianist John Beasley is leading the charge on the big band front with his MONK'estra, trumpeter Wadada Leo Smith is reflecting on the great pianist-composer all by his lonesome, and New York's Jazz Standard has given over Monk's birth month to a broad swath of tributes to mark this grand occasion. So is it any wonder that the positively precocious Joey Alexander would want to get in on the action?
The arrival of Joey. Monk. Live!, an album that documents Alexander's stand with his trio at Jazz at Lincoln Center's Appel Room in June of 2017, was something of a slap in the face to marketing norms. Rather than provide advanced notice of its approach to sweeten interest and rack up a string of preview pieces and pull quotes for advertisements, it came out of nowhere, a welcome surprise in a world short on such things. What's all the more pleasing is how the prodigious pianist addresses these oft-covered works: Alexander playfully dissects and reassembles Monk's classics, honoring one of our most iconic figures without letting legacy eclipse the present day. One need only hear the first two minutes of the "Round Midnight" opener—one of two solo tracks on the program, along with back-end bookend "Pannonica"—to realize that this is Monk on Alexander's terms. He paves the way toward the familiar melody with wide-eyed curiosity, calling to mind the act of people-watching at noon, not stargazing in the night.
The five tracks that rest between Alexander's solo piano efforts highlight his easy and expansive rapport with bassist Scott Colley and drummer Willie Jones III. "Evidence" swings, skulks, and struts, with all three men getting in on the action, and "Ugly Beauty"—anything but ugly, really—dazzles as Colley and Alexander engage in a pointed dance. Then "Rhythm-A-Ning" gives Jones his due, a marvelously morphing "Epistrophy" gives these three musicians a chance to feel out their spaces and throw a few elbows, and "Straight No Chaser" comes with swagger before Alexander takes charge and channels his idol.
Nobody should be questioning this teenager's jazz standing at this point, what with his previous albums, television appearances, and high profile performances making the case for his true arrival. But if anybody still has any lingering doubts, this one should lay them to rest. Plain and simple, Joey Alexander is the genuine article.
Track Listing:
Round Midnight; Evidence; Ugly Beauty; Rhythm-a-Ning; Epistrophy; Straight No Chaser; Pannonica.
Personnel:
Joey Alexander: piano; Scott Colley: bass; Willie Jones III: drums.