Enrico Rava, Leonardo B. N. Gondim, Joyce Gondim
Stefano Bollani and Claudio Botelho
By Claudio Botelho
Some say jazz has crossed the Atlantic and is well established in Europe. The truth is that Americans don't take it much seriously and, in Europe and Japan, Jazz seems to have a better recognition.
With the passing of the American jazz great masters (the likes of Duke Ellington, Bill Evans, Ella Fitzgerald, Count Basie, Oscar Peterson, Bud Powell, Bird, John Coltrane, Sarah Vaughan, Carmen McRae, Stan Kenton, Art Blakey, Stan Getz, Gerry Mulligan, Wes Montgomery, Charles Mingus, Dexter Gordon, Frank Rossolino – probably the greatest trombonist ever to grace this planet -, Cannonball Adderley, Shelly Manne and many others), each one with a voice all his own, jazz lovers have lost their references, as it used to be very easy to distinguish one from the other, just at the outset of listening each.
The globalization of these days has concurred much to minimize individual differences, as everybody knows what others are doing. The instantaneity of information makes everybody part of the happenings and, thus, regional differences have vanished.
Today, the quality of information – with the plethora of HD photos, sounds and motion images – makes us to be at the core of the actions; the waters of the tsunami, in Japan, almost took our houses away…
In view of this, well kept secrets are becoming increasingly rare and, as a result, it is a hard time to tell one thing from another: The mini-cars made in China are very similar to their counterparts from Europe…
In music, some stylists remain unique, but they are becoming fewer and fewer. As I will talk about Italians, is still easy, for instance, to distinguish someone like Enrico Pirannunzi from other piano players. Probably, more out of the extreme refinement of his playing than from any particular way of his artistry ethos. This side of the ocean, you have Jarrett, Jamal, Mehldau, Corea and a few others (again, piano players…) You see, even Glasper has his mimickers and, when the matter is straight jazz, there are some others who can deceive us into thinking it's him. He used to be easily recognizable. No more!
Some think art must evolve, just like other things man do. Some say piano trios are a thing no one cares much about and, so, they must reinvent themselves. Glasper is one of them, as attests recent interview of his. Not by accident, his last two CD outings have some experiments and these have made him a voluntary guinea pig, in my view, as the results lack unicity and, as such, in general, will be difficult to please the listeners. Of course, one will love track one and hate track two. For someone else it is the other way around. How will lovers of tested and proven straight jazz deal with something so out of ordinary? This is an issue Glasper, as a seeker of new forms, is willing to afford. It's a kind of game: a gamble he's indulging with uncertain outcome. He must know the dangers he's into, but, as a restless spirit, he has decided to pay the price. Will his endeavors bring something new; paths hitherto followed? We don't know yet. At least I don't, but I think we need people like him who, through pioneering efforts, may show us new lights.
All said, he's right! Go on, Glasper!
In spite of this, I don't quite agree with him when he says the trio format is exhausted. We must consider that, in general, 90% of what exists is common-place and the trio format follows this corollary and, so, wouldn't be any different. But, as it has ever been, music is, first and foremost, inspiration and it may come in a multitude of ways, including formats we are familiar, without losing any value whatsoever. If we're talking about jazz, this is truer still, as, like any other music, it is a language of the player as much as of its composer or it wouldn't be so called. The freedom allowed to the former is unlimited and, even following common approaches, he has much headroom to work, so that, in any situation, he can always come with new insights.
But, it should speak directly to our heart, irrespective of the path the interpreter decided to follow, and, conversely, the chosen path, alone, does not ensure any success…
So, to show things are not exactly as he says, I invite you to check the following CD's – mostly of piano trios – and, in special, this time, show you what the Italians have learned to do:
1-VINCENZO DANISE – "IMMAGINADO UN TRIO" VOL. 1
2- PIERO FRASSI TRIO – "EVERYTHING I LOVE" – INTRODUCING PIERO FRASSI TRIO

3- GIOVANNI MIRABASSI TRIO – "LIVE AT BLUE NOTE, TOKYO"


4- GUIDO MANUSARDI – "SO THAT"


5- ETTORE CARUCCI TRIO – "FORWARD"


6- ANTONIO PRINCIPE TRIO – "NEW AND OLD SWING"


7- LUIGI MARTINALE TRIO – "LE SUI ALI"


8- CLAUDIO FILIPPINI TRIO – "THE ENCHANTED GARDEN"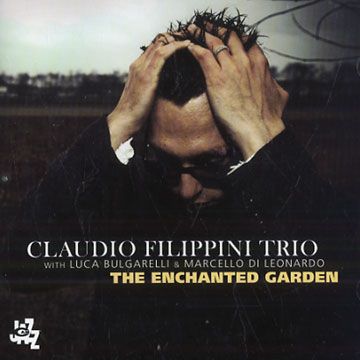 9- DANILO REA – "INTROVERSO"
10- ANTONIO FARAÒ – "WOMAN'S PERFUME"
I'll refrain from talking about the evanesque
Enrico Pierannunzi
, the impressionist
Franco D'Andrea
, the iconic
Enrico Rava
or the chameleonic
Stefano Bollani
as these guys are very well known worldwide. Nor will I talk about
Roberta Gambarini
which, in my view, is in the very top echelon of jazz singing, today…
Of course, the main reason of this essay was to show jazz is a world music, more than any other, as it is mainly a way of expression.
It happens that, nowadays, no country more than Italy embraces it with so much aplomb. So, to be fair, I feel obliged to make this registration and have decided to choose, among so many others from that country, the recordings listed above which I think excel in musicality and creativity.
Thus, I submit these renderings to you which, IMHO, clearly show what I'm trying to say. And believe me: this is just a hint of what they're doing out there…